Links to other websites
Pothos Forum
The leading moderated forum for discussion of Alexander the Great (ATG) on the web (Archaeology magazine says Pothos.org "is a decade-old site run by a collection of very dedicated and knowledgeable Alexanderphiles. Your most arcane question about his life and campaign will be either correctly answered or hotly debated in the forum.")
Click here to link to the Pothos website

---
---
Online ancient texts on Alexander the Great
Click here to link to the Alexander the Great - Sources website

---
Livius.org
Alexander the Great pages (especially for Babylonian tablets mentioning Alexander)
Click here to link to the Livius website

---
Yahoo Forum on Alexander the Great
Click here to link to this forum on Alexander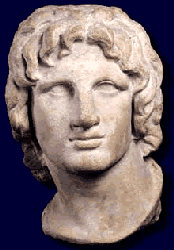 ---
History Today Magazine
A leading UK history magazine
Click here to link to the History Today website

---
Suda On Line a Byzantine Lexicon
A dictionary cum encyclopaedia of the ancient world
Click here to link to the Suda website

---
Alexander Eschate site on Yahoo Groups
Click here to link to the Yahoo Group
---
A Great-Alexander community site on the LiveJournal

Click here to link to the LiveJournal

---

Travellers in Egypt
An excellent site on the pioneering travellers who visited and documented Egypt before much of it was devastated by the modern world.

Click here to link to Travellers in Egypt
---
Centre d'Etudes Alexandrines (Centre for Alexandrian Studies)
CEAlex is an outpost of the French Centre National de la Recherche Scientifique (CNRS). Founded in 1990 by Jean-Yves Empereur, a director of research with the CNRS. The mission of the CEAlex is the study of the rich history of Alexandria whether through extant vestiges, subterranean or sub-aqueous excavations, archives, antique maps and manuscripts, or travellers accounts.

Click here to link to Centre for Alexandrian Studies
---
The Alexander pages of Professor Elizabeth Carney of Clemson University

Click here to link to Professor Elizabeth Carney of Clemson University
---
Osirisnet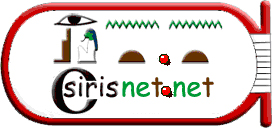 Click here to link to Osirisnet
---
Humble Humanities Hub

Click here to link to the Humble Humanities Hub
---
Archaeoblog

Click here to link to Archaeoblog
---
Royalty.nu
Click here to link to Royalty.nu
---
Alexander the Great Coins

Click here to visit
---
PhDiva Dorothy King's Archaeology Blog

Click here to visit
---
My Space

www.myspace.com/taphoi
---
Tours in Alexander's Footsteps
---